Philadelphia Surgical Error Lawyer
Unfortunately, surgical injuries are relatively common in the United States. One of the risks of surgery presented to a patient prior to his or her operation, is surgical injury to some of the surrounding anatomical structures. There is always a chance that the knife can slip, even under the most careful of hands. Cases of surgical negligence become viable medical malpractice cases when the surgical injury is either not appreciated or worse, ignored. When this happens it's best to have a qualified Philadelphia surgical error lawyer on your side to fight for the compensation you deserve.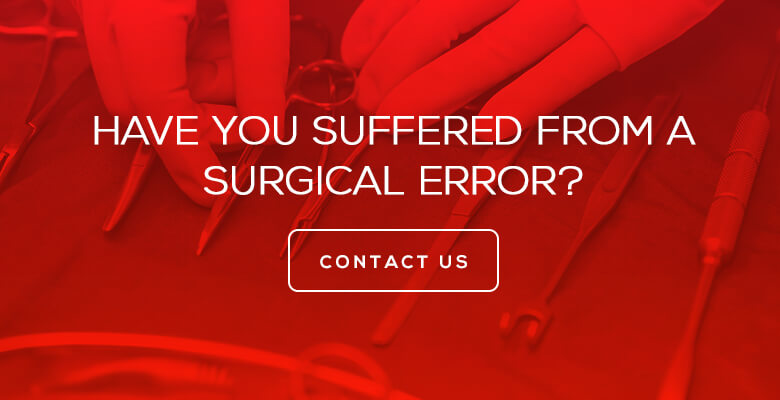 If a surgeon cuts the wrong structure and fails to diagnose it, that is negligence. If a surgeon cuts a structure without properly identifying that it's causing harm, that can be negligence as well. On the other hand, if a surgeon cuts the wrong structure during surgery, immediately recognizes and does everything he can to repair it, that will present a much more difficult case of negligence to prove.
Many times, the surgical error is apparent in the dictated operative note. The records must be carefully examined in order to determine whether there was a deviation from the standard of care causing injury.
According to research from Johns Hopkins University, events that should never happen during surgery, occur about 4,000 times per year throughout the U.S making medical malpractice the third leading cause of death.
Common Surgical Errors
Our Philadelphia medical malpractice attorneys have experience handling cases involving some of these common surgical mistakes:
Wrong-site surgery – operating on the wrong area of the body.
Wrong surgical procedure – this can include removing the wrong part of the body, such as limbs, organs, and tissue.
Surgical instrument left in the body – retractors, sponges, and surgical towels can all be left in the body. According to the Centers for Disease Control, approximately 15,000 surgical patients have had a surgical instrument left inside their body in the past few years.
Surgery unrelated to the patient's diagnosis.
Wrong patient surgery.
Damage from a planned surgery – this can occur when damage is not a risk that was explained to the patient before undergoing surgery.
Free Consultation with a Philadelphia Surgical Error Attorney
Our legal team at Rosenbaum & Associates is dedicated to helping surgical error victims recover compensation for their pain and suffering. With questions such as who will pay your medical bills, how to file a surgical error case, and how to receive compensation – medical malpractice cases can be very confusing. Call an experienced Philadelphia surgical error lawyer at (215) 569-0200 with questions or contact us online to schedule a free case evaluation.